So, what exactly is an inchie?
An inchie is
literally a one-inch square piece of art.
As long as it's an inch squared, you can use any media you like to make it - think paper, fabric, wood, metal… The most popular seems to be a collaged inchie, which consists of a combination of words and images that make up the artwork.
Heavy watercolour paper works perfectly for making inchies, but if you like to recycle you could use a cereal packet or other similar packaging, or even a postcard.
You can swap them or collect them. You can use them on your cards, ATCs, scrapbook pages, and altered art. They are also a great way to use up your scraps!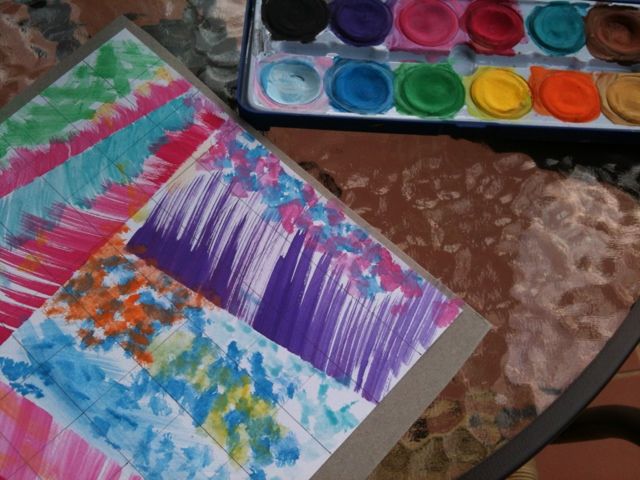 I spent the day making some sets of inchies. I took some lightweight white cardboard and glued it to card from a cereal box - just to give it some sturdiness. (You could also directly paint onto the back of the cereal box if you wanted to). I then marked out one inch squares with a pencil and ruler. I got out some watercolour paints and had fun decorating the card.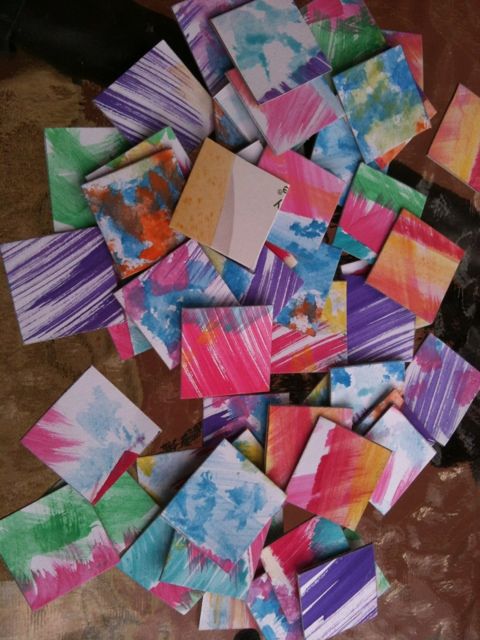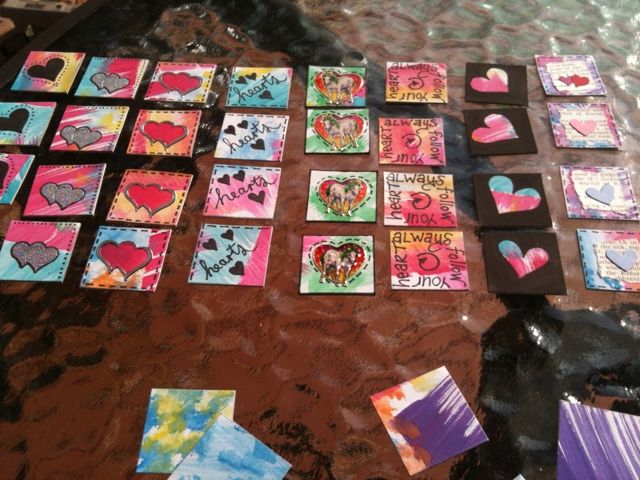 Once the card was dry I cut the board into inchies and ended up with some pretty colourful backgrounds.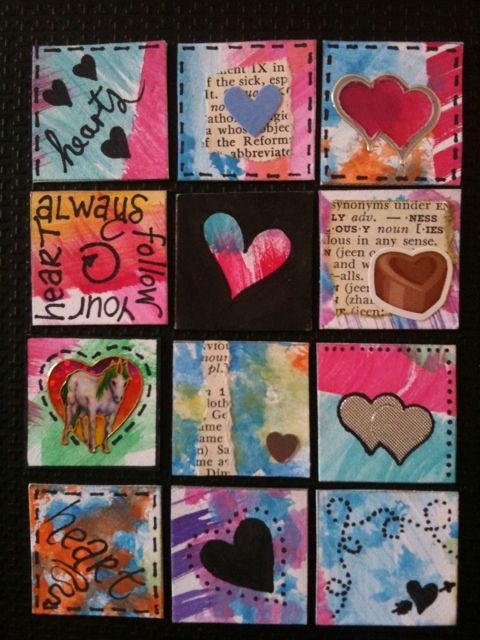 I decided to make some 'themed' inchie sets - The theme I chose was "HEARTS". I decorated the inchies using stickers, a black fine liner, and some koki's.
This is what the set looks like...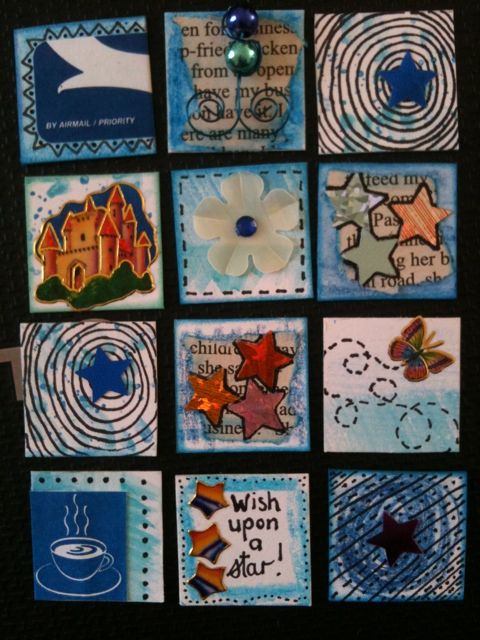 Here's another set I made. The theme was "BLUE".
You can date the inchies, and sign them at the back if you want. The sky is the limit! They really are lots and lots of
FUN
to make!
Anybody want to swap??