This Guava Fridge Tart is ridiculously easy to make and tastes delicious! It is a light, yet creamy dessert perfect for a hot Summer's day!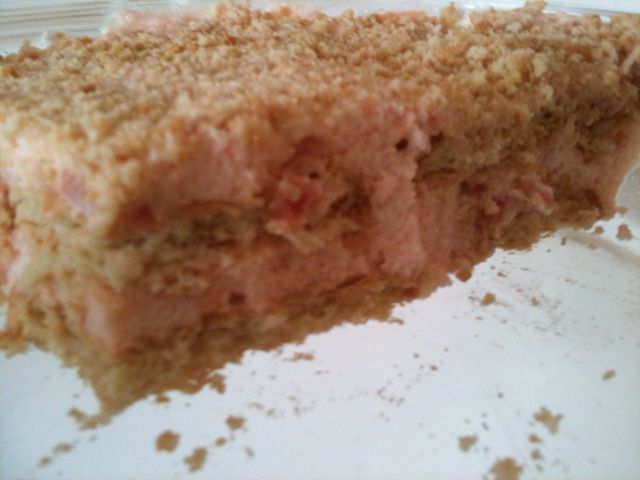 Canned Guava halves in syrup (410gr)

Ideal Evaporated Milk (380gr) *chilled
Strawberry Jelly Powder (80gr) *Cherry or Rasberry Jelly Powder will also work

1-2 Packets Tennis Biscuits
Method:
Separate guavas from syrup. Do not discard the syrup!

Mash or cut guava halves into fine pieces. You might want to remove the pips as they can be quite hard.

Add the jelly powder directly to the guava syrup. Place the mixture in the microwave on high for 30-60 sec., or until the sugar in the jelly powder has dissolved. Allow to cool.

Beat the Ideal Milk until thick and creamy. Add the jelly syrup and guava pieces and mix well.

In a glass dish, alternate between layers of Tennis Biscuits and the Ideal Milk mixture (2-3 layers).

Sprinkle a layer of 2-3 crushed Tennis Biscuits over the top of the tart.

Refrigerate until set.

Consume within 2 days.